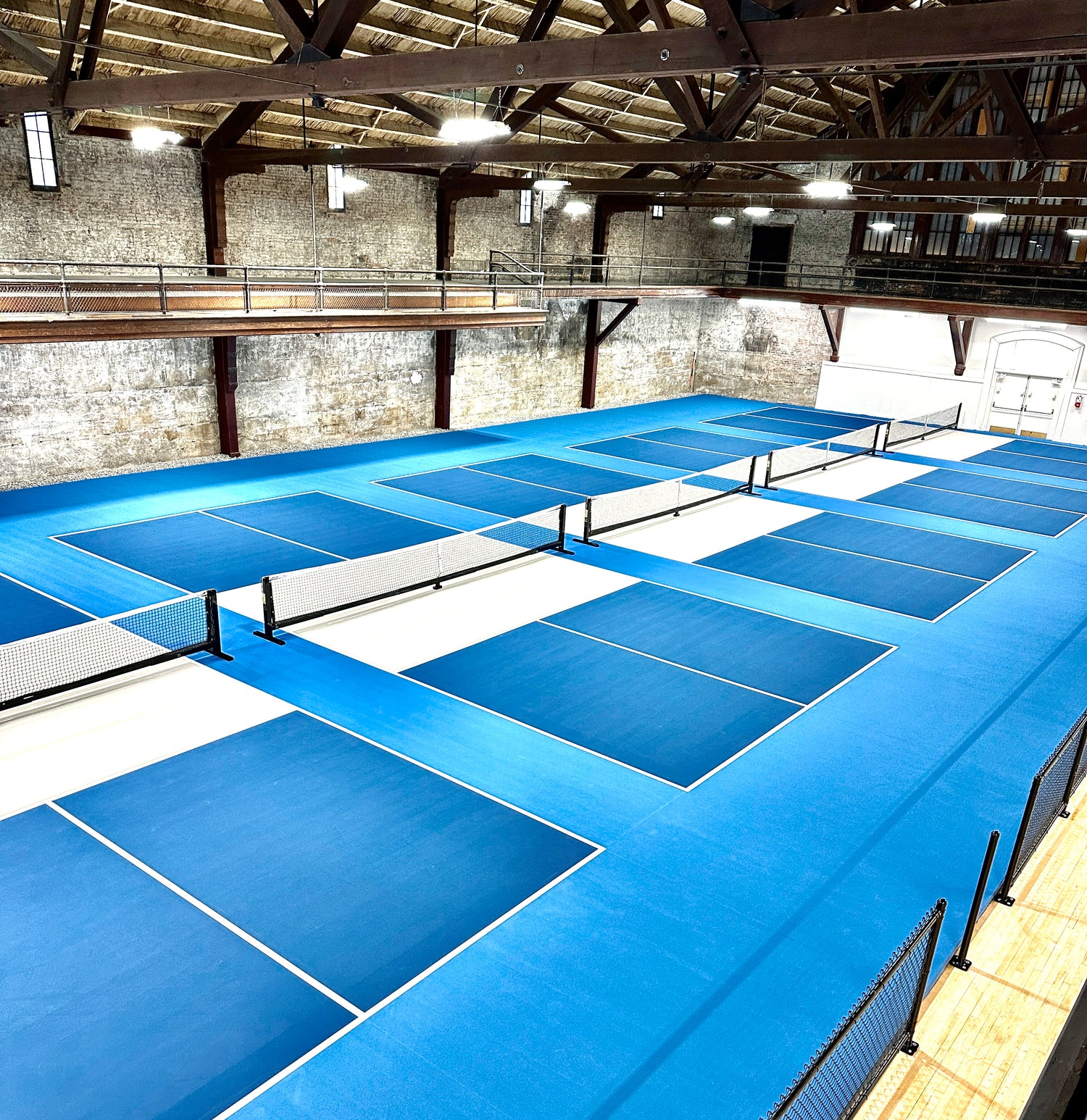 Yearly Memberships are FULL
We offer a wide variety of community programming and ammenities to our members. Continue below to see membership details and get on the waitlist for when folks leave or we open up more!
Our January promotion was a success and we filled up! Great work AP Community!
Memberships Joining fee:
This initiates your membership and gets you all setup in our systems and keyless entry, etc. (This is paid up front at membership sign up and only again if you leave AP and then later come back to become a member again)
What You Get With Your Membership
*All Armory Pickleball memberships are paid yearly
Level Drop Ins
Unlimited level drop in when slots are available with 2+ opportunities per day to play.
Official Rankings
Official Ladder rankins and ratings by DUPR (Dynamic Universal Pickleball Rating). See: www.mydupr.com
Tournaments
Internal and "public" and charitable tournaments to support local events and community fundraisers. Later: Sanctioned Tournaments.
Court Bookings
Three court bookings per week. Courts that are available = 24hrs out, you can book without using one of your 3 bookings.
Coaching & Clinics
Local coaches offering skills and drills, clinics and individual and small group sessions as well as external coaches and special Armory Pickleball events/sessions to up your game.
Warm up and focus
Drill area and warm up/cool down locations to prepare before and after games as well as ball machine(s) available for rental.
Gear Shop Access
Paddles, balls, and a variety of pro shop items for sale.
Guest Passes
Six guest passes a year to share with guests once they register with CourtReserve.
Gear Demos
Gear demos to try out new paddles and accessories.
Skills & Drills
Skills and Drills sessions with our "skill and drills hosts" and clinics and sessions with our coaches.
Bagels & Coffee
Daily bagels and coffee available for low-cost purchase, just a convenience for you.
A New Home
A Pickleball Community to call home!
Standard Membership Options
Adult Membership

This is our standard membership offer for a typical adult looking to play and participate at Armory Pickleball.

Learn More (coming soon)

College Membership

We offer a discounted price if you are attending college, and you have proof of your college enrollment.

Learn More (coming soon)

Youth Membership (12-17)

Any child from the years 12-17 have access to this memberhship with the accompaniment of an adult or responsible guardian.

Learn More (coming soon)
Limited number of "Split" Memberships will be available.
Armory Pickleball (AP) is offering a limited number of "Snowbird and Fall/Winter-only memberships" which is a membership that allows for splitting of a full-year membership into (2) half years.  There is an administrative fee of $25.
Snowbird Member: Someone who leaves for the Fall/Winter and wants to split a membership with a Fall/Winter member.
Fall/Winter Member: Someone who stays in Bellingham for the Fall/Winter and wants to split a membership with a Snowbird member.
To own the membership, upon registration, you will take the lead on the membership and you will own it. This means you pay the initiation and don't have to go to the waitlist when you leave. Either a Snowbird or a Fall/Winter may be the lead membership.The splitter will pay the lead member directly for the second half of the membership. AP will help you connect with splitting folks if you can't find your own; we will have a waitlist for both.
Have A Question About One Of Our Memberships?
If you have any questions about one of our memberships or membership structures, please feel free to reach out here, or give us a call!